Terms of Service
By commissioning me you are agreeing to my Terms of Service (ToS) and are expected to have fully read the ToS.
Contacting and Ordering a Commission
I may be contacted via my Twitter account (@UrbanCheetah), email ([email protected]), or Discord (Cheetah#3111).

A client must be of or above the age of 18 years old in order to commission me for a NSFW (Not safe for work) piece.

Once I am contacted for a commission I will ask the potential client what their ideas are for the commission, any specifics required, and a clear, non-shaded reference sheet or image(s) of the character(s) featured.
I will not work with a text description only, but if something in the reference images is incorrect or changed, a descriptive text update of the change needed is acceptable.
I will also not accept a commission of a character using a NSFW or otherwise explicit (containing genitals or their fluid, closeups of their insides, generally sexually explicit or suggestive) ref sheet or images, and will blacklist anyone who sends unsolicited NSFW content.
After confirming the commission type and allowing the client to read my ToS, I will calculate a price and confirm it with the commissioner. If they agree to pay I will send an invoice. If they do not I will not do any work on said commission.

Once the invoice is paid I will send progress images with watermarks to the client to make sure the commission is going the direction they like, and they may request edits if it is not. Edits are free until I start the shading process, in which case they might require an extra fee, especially if the edit is considerable.

I will not continue working on the commission until the client confirms that it is to their liking.

Once a commissioned work is finished I will send the high quality files without obstructing watermarks to the client. This can be done in multiple ways.
Method 1. Attached via email
Method 2. Through Deviantart Sta.sh
Method 3. Uploaded to Google Drive
Method 4. Via Telegram messages
I will not send full images through Twitter Direct Messages, as it crushes the image and worsens quality. I will also not send finished images through Discord, the file limit is too restrictive for high quality works.
Payments and Refunds
All prices are in USD. Payments are accepted in USD only. I do not accept cryptocurrency. Paypal will automatically convert a different currency. It is the responsibility of the client to calculate the conversion, as I will only give the quote in USD.
Once the client and I have worked out what the commission will be and confirmed it, I will send the invoice to be paid. Once it is paid I will begin to work on the piece.
An invoice must be paid within 48 hours of receiving it, or the client and piece will be dropped from the queue and not worked on.
If there are issues or restrictions out of the client's control I may extend the due date of the invoice if requested. In such a case we will settle on a timeframe at which the invoice expires and the piece will be dropped if not paid by the extended deadline.
A refund can be issued if the client is unhappy with the work and the piece is not finished. If it is halfway finished or more only a partial refund will be issued. If I decide for any reason I cannot complete the commission, I will issue a full refund.
Reuploading and Rights
Do not reupload my work unless you give full, proper credit, I .E. linking back to my profile.
Clients may use their commissioned works as their profile icons, banners, etc.
While the client may own the character in their commissioned work(s) they do not own the full rights to the piece and may only use it for personal purposes.
Do not under any circumstances claim my work as your own. I will send a cease and desist and order a takedown in such situations.
My work is NEVER to be used as, by, or for NFTs (Non Fungible Tokens), blockchains, or any sort of cryptocurrency in any way, and will result in immediate action being taken.
My work is not to be used commercially unless otherwise discussed with the client.
I retain the right to use a commission to advertise my work and show it on my website, Twitter, etc.
If a client does not want to be linked to, named, or otherwise given a shoutout for their commission, please request that I do not when discussing the commission with me.
Once a design is sold the buyer retains full character rights to it and may change it to their liking.
If reselling a design do not charge more than you paid for.
What I will draw:
Feral

Anthro/digigrade/plantigrade (not as good with feminine characters)

Pokemon/fakemon

Fanart/fan characters

Vehicles (extra cost depending on complexity)

Armor, Motogear, cyborgs

Mild-moderate blood/violence

Weapons

Explosions/molotov cocktails

Character death

Torture/interrogation/held for ransom (no children)

Alcohol use (if characters are of age)
What I WONT draw:
NSFW* in a sexual context (view guide)

Suggestive material/huge bust/butt/bulge

Insects

Humans/human-like creatures (ex: Devils/Teiflings, angels, orcs etc.)

Young children (under 13)

Complex robot/complex cyborg/mech characters

Hardcore gore (guts spilling out, broken teeth, organs ect including medical procedures, etc.)

Self-harm, suicide, drug abuse, ect.

Vomiting/throw up

Candy gore, plant gore, (excluding different colored/sparkly blood)

Anything racist, homophobic, transphobic, acephobic, ect or bigoted in general. I will NOT draw anything supporting cops.

I reserve the right to not draw something for any reason, including but not limited to the above. If I am uncomfortable with something and you already paid, I will give a full refund if I decide I will not draw it.
Thank you for taking the time to look through and consider commissioning me! I look forward to working with you!
NSFW Guidelines
I know NSFW can be a pretty gray area and everyone has their own versions of what that means.This is a guide to what I consider to be NSFW and what I will and won't draw and what I am comfortable/uncomfortable with in this area. You must be 18+ to commission me for anything of this nature.
I will not under any circumstances draw any genitals or outlines/suggestions of them. Nor will I draw any kind of sexual action, implied or otherwise. I will not draw any bodily fluids with the exception of drool/spit and blood in a violent context.

I am okay with certain nonsexual kinks but i will not draw sexual ones.
I will draw:
Simple bondage/restraining (interrogation, handcuffs, kidnapping, tangled in a scarf, etc.)

Petplay (collar and leash, harnesses, muzzles, hoods, etc. Belly rubs, fetch, being petted, other wholesome activities.)

Paws

Hypno eyes

Gore/heavy violence/excessive blood/death

Blades/guns/weapons

Knifeplay/bloodplay/gunplay

Leather outfits/gear

Catsuits/latex gear
I will not draw:
Complex bondage (Shibari, suspension rigging, etc.)

Vore

Goo

Musk/odors

Inflation or force feeding

Pregnancy

Medical

Mouthplay/mawplay

Ageplay/daipers

Extreme gore/mutilation

Full nudity (unless completely fuzzy/"barbie doll" anatomy, no nipples)

Extremely muscular characters

Very Tight/form fitting clothes or underwear in general

Highly suggestive poses or clothing

Abusive (nonconsensual violence) relationships
About Me
Hey! I go by Cheetah, I'm a furry and I love space, animals, video games, cars and drum and bass music!
I am also...
Transmasc

Asexual homoromantic

Neurodivergent

Anarcho-socialist
DO NOT INTERACT:
If your current name/username has "jay" "jaydee" or "jd" in it prominently

If you think that property is more important than peoples' lives, or that looting and/or rioting is worse than or just as bad as actually killing another human being

If you promote or support murderers/terrorists

if you post about sexually explicit material

If your content focuses on mouthplay/mawplay and/or any kind of dental work or similar

If you post about Rainbow 6, Halo, or critical role or those involved a lot (sorry its a trigger for me)

If your content includes heavy drug addiction (esp huffing)

If you post cub/loli/underage NSFW in any way shape or form or support those who do, or if you ageplay on main

If you are under 14 years old

If you are a "chaser" or fetishize trans people or infantalize transmasc people (transphobia)

If you are a zoophile/pedophile/"proshipper" and/or support anyone who is

If you are anti-mask anti-BLM/"all lives matter" "not all cops" "apolitcal" or you promote the thin blue line

If you are transphobic, homophobic, biphobic, panphobic, acephobic/aphobic, ableist, misogynist, racist, TRUSCUM, TERF, or exclusionary and bigoted in any way.
---
2021 Prices
Lineart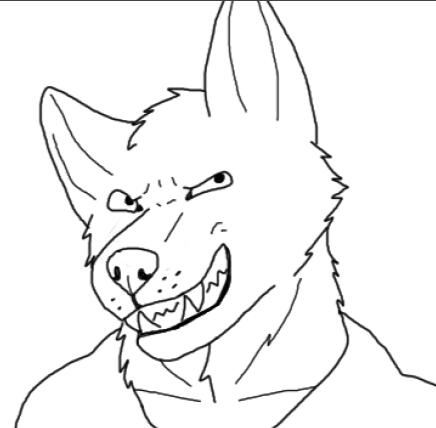 Headshot $3

Bust $5

Halfbody $10

Fullbody $20
Flat color
Headshot $8

Bust $10

Halfbody $15

Fullbody $30
Shaded
Headshot $13

Bust $15

Halfbody $20

Fullbody $35
Scene
Includes shading and background
Headshot $18

Bust $25

Halfbody $35

Fullbody $45
Additional Prices
Hard shading +$3

Soft shading +$5

Both hard and soft shading +$8

Additional character +50% of price

Colored lineart +$5

Simple BG (gradient, simple patterns/elements/items) +$5

One color/transparent background free!